About Sharp Legal Imaging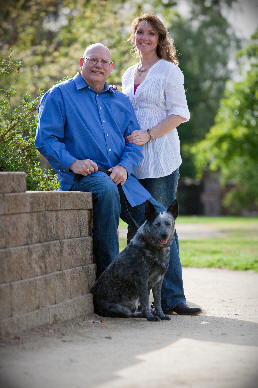 Sharp Legal Imaging was founded in 2005 by Laura and Cecil Bindrum. With over 20 years of legal industry experience, it seemed clear there was a need to provide quality medical-legal discovery services that many times are lacking with larger companies. Our blue heeler, Kujo, is head of security and is always eager to work!
As a family-owned and operated business, our core values are based on integrity, experience and personal commitment to accuracy. We are licensed, bonded, registered and insured. The State of California has certified us small business status.
Our clients consist of plaintiff and defense counsel law firms and sole practitioners, insurance companies, court reporters, private investigators, as well as business professionals and individuals. We know that our success is from their continued confidence that we will complete each and every assignment while managing the importance of expenses, deadlines and medical-legal discovery.
We copy medical and legal records anywhere in the San Francisco Bay Area:

Alameda County, Contra Costa County, Marin County, San Mateo County, Santa Clara County
and Solano County